Stonewall Grace Insurance Staff
Bio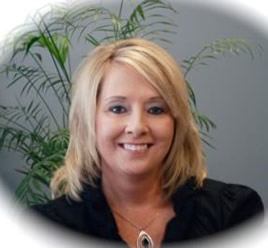 Mandy Forren
Account Executive/Producer – All Lines
Phone: 540.261.5056 ext. 4
Email: Mandy@sginsva.com
Mandy joined the SGI team in 2012, coming to us after deciding to make a career change; she served as a government employee for 7 years. Mandy specializes in personal, umbrella, health and life insurance. Customer service and building a relationship of trust with her clients is something of the utmost value to her. Helping people understand the importance of protecting themselves, explaining how to do so and then providing coverage at a reasonable rate has become a passion and personal mission statement for Mandy.
On a Personal Note!
Mandy is a native of Rockbridge County where she lives with her husband Michael and son Devon. They are members of the First Brethren Church. Outside of the world of insurance, Mandy enjoys spending time with her family and is committed to our community, volunteering and supporting Special Olympics & Autism Awareness.
---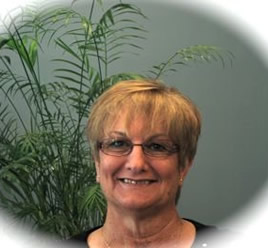 Cindy Zollman
Agency Partner/ Producer – Health, Life, Disability Lines
Phone: 540.261.5056 ext. 5
Email: Cindy@sginsva.com
Cindy began her career in the insurance industry and joined Stonewall Grace Insurance in 2006, bringing with her an extensive administrative and financial background. Cindy is an accomplished professional with a wealth of experience in the insurance industry and a community volunteer.
Cindy specializes in Individual/Family Health and Life serves as the agencies' Market Specialist for the Senior Market and Senior Support. In addition, she is responsible for overseeing the day-to-day operations of the agency and is always available and happy to assist in any way possible.
On a Personal Note
A lifelong Rockbridge County resident, Cindy and her husband Joe live on their 100 acre farm and enjoy spending time with their grandchildren. Cindy is a dedicated volunteer with the Boy Scouts of America on the local, district and council level. A quote from President George W. Bush "The goodness of a person the society he or she lives in often comes down to very simple living and words. Every society depends on trust and loyalty, on courtesy and kindness, on bravery and reverence. These are the values of scouting and these are the values of Americans." These are the values Cindy lives by and demonstrates as she serves her customers.
---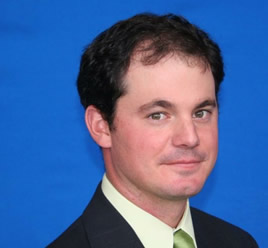 Eric Hooke
Account Executive/Producer – All Lines
Phone: 540.261.5056 ext. 3
Email: Eric@sginsva.com
Eric was born and raised in Monterey, VA. He attended Radford University on a golf scholarship while majoring in Business Management. Following college Eric worked in the hospitality industry as a golf professional at The Homestead Resort in Hot Springs, VA for seven years. For the last five years he worked for Virginia Farm Bureau, specializing in auto, home, life and commercial insurance before joining Stonewall Grace Insurance.
On a Personal Note!
Eric is currently the Vice president for the Waynesboro Chapter of BNI. He currently resides in Staunton, VA with his wife, Stacie and daughter Lily. Eric's goal is to help clients understand how to prepare for the future and to provide personalized solution to manage risk through the use of the products and carriers available to Stonewall Grace Insurance.
---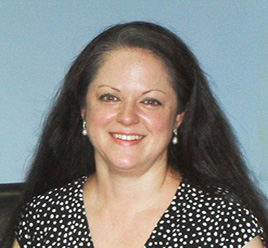 MOrgan
customer Service Manager/PRODUCER – P & C
Phone: 540.261.5056 ext. 6
Email: Morgan@sginsva.com
Morgan joined the SGI team in 2016, she was previously employed by Rockbridge County Schools where she worked in the reverse inclusion pre-school room. She attended Southern Seminary and graduated with an Associate's Degree in Liberal Arts. Morgan eagerly took on the position of a Customer Service Manager, which requires her to handle the day to day servicing of accounts such as billing issues, certificates of insurance, reporting claims, processing endorsements and renewals. Most importantly, Morgan leverages her extensive background in customer support along with her passion for helping people to build rewarding client relationships. Morgan recently obtained her Property & Casual license to become a more valuable resource to our clients and agency.
ON A PERSONAL NOTE!
Morgan grew up in Connecticut and now lives in Buena Vista with her husband Joey and their two children. She is a member of The Church of Latter Day Saints.
---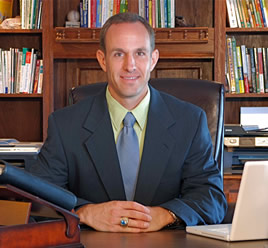 David Groseclose
President/Account Executive/ Producer – All Lines
Phone: 540.261.5056 ext. 8
Email: David@sginsva.com
David epitomizes integrity, dedication, energy, hard work and fun! He is a 1995 graduate from Virginia Military Institute where he majored in Biology and minored in Business/Economics. Upon graduation from VMI, David played professional baseball with the Colorado Rockies organization for two years.
David Began his insurance career in 2001 with Federated Insurance and in the fall on 2008 started his own independent insurance agency named Grace Insurance, after his daughter Katelyn Grace. After five years of consistent growth, David and Don Miller Owner of Stonewall Insurance merged to form one large, rapidly growing independent insurance agency named Stonewall Grace Insurance Services of Virginia. David specializes in commercial, professional health and life insurance products.
A creative critical thinker, David provides customers with accessible expertise and an honest, thoughtful and problem-solving approach to the complex world of insurance; helping people understand and choose wisely is of paramount importance to him. He has introduced technology solutions to SGI's record keeping and management systems; improving the delivery of services and turn-around time. David's focus in any of the areas in which offers services is to put his years of experience to work for our customers and staff. David makes sure everyone on the SGI team has the resources, support and know-how they need to deliver great service and take excellent care of our customers.
Ensuring that people get the insurance coverage they need is a true passion for David; Warren Buffet once said "Someone's sitting in the shade today because someone planted a tree a long time ago." It's important to get coverage before you need it because once you need it and don't have it, it's too late!
On a Personal Note!
David grew up in Allegheny County and now lives with his daughter Katelyn Grace in Augusta County. He spends the majority of his time with his family various outdoor activities and hobbies. David is a family man; devoted to God, his daughter Katelyn Grace and community; he is an active member of multiple committees at First Brethren Church of Waynesboro and a past diaconate member, he is an active member of the Waynesboro Rotary Club and previously served on the board of directors of the Boys and Girls Club of Waynesboro, along with a local VMI Alumni Chapter. David's vision for SGI is to passionately act as servants to others by protecting client's assets, aspirations and peace of mind through the use of risk management and insurance products.